Share this URL: https://sgshorts19-3.peatix.com/
Event is FINISHED
Singapore Shorts '19 - Official Selection 3
Programme details:
Saturday, 17 August
4pm - 6pm
with post screening Q&A session

Oldham Theatre, National Archives Singapore

Free admission with registration
Visit the main page here: asianfilmarchive.org/events/singapore-shorts-19/

About the films:

*SINGAPORE PREMIERE*
Chasing Paper (2018, dir. Shoki Lin)
临考 | 17 min | Chinese and English with English subtitle | PG13


A mother struggles with her moral boundaries while trying to salvage her broken relationship with her daughter.

Trailer Boys (2018, dir. Yusri Shaggy Sapari)
23 min | Malay and English with English subtitles | PG13


Trailer Boys follows the journey of Muhammad Irfan Rafieh, a key member of Abam2 Trailer Singapura, which is a community of heavy vehicle drivers from Singapore. Truck drivers are mostly seen as uneducated and unskilled compared to the rest of society, especially in fast-paced competitive Singapore. This film explores how young truck drivers in Singapore such as Irfan find ways to break stereotypes and improve how society perceives them through their day to day work and their trailer club.

Still (2019, dir. Khidhir Kassim)
Sunyi | 4 min | Malay with English and Malay subtitles | PG


'Sunyi (Still)' is a short film featuring an elderly Malay woman with no discernible shortcomings except for a void that the viewers seem to inch closer to.

Flexier Than You (2019, dir. Zhiyi Cao)
18 min | English with English subtitle | PG


Flexier than You is an exercise in thinking through the labour and anxieties of 'creatives' amongst a population that believes being neoliberal is a personality. Taking the rise of co-working spaces as a point of departure, and through the voices of two thoroughly millennial figures, this project seeks to (dis)entangle the relations between creativity, competition and control.

Vios (2018, dir. Ler Jiyuan and Wendy Toh)
20 min | English, Mandarin with English Chinese subtitles | PG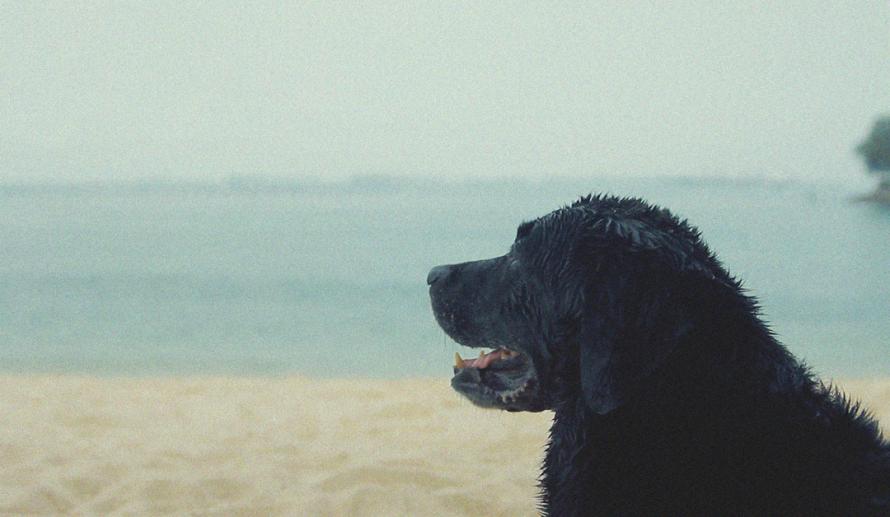 "Vios" is a short documentary that captures the last days of Vios's fight with terminal cancer and the filmmaker's struggles of letting go.

-----------------------------------------------------------------------------------
All screenings are held at the Oldham Theatre, National Archives of Singapore from 10 - 18 Aug 2019.
Please check film ratings before registration. For films with no ratings at the date of print, please check updates online before registration.

About Singapore Shorts '19
SINGAPORE SHORTS '19 is an annual showcase celebrating the best and the most promising local short films. A critical platform for excellence and diverse thought in moving images, the selection is overseen by a panel of respected professionals across Singapore's film industry. Alongside screenings of the selected cinematic works, the programme will also feature post-screening discussions with the filmmakers and dedicated reviews from critics.

The 2019 edition will also include a special section of older titles curated by local playwright Alfian Sa'at from the Asian Film Archive's collection.

--
GRAB A CUPPA WITH MUSKETEERS COFFEE ON WEEKENDS


Musketeers Coffee is co-founded by 2 individuals who are passionate about Speciality Coffee. With a vast amount of experience as well as a drive to bring good coffee to people, Musketeers wants to deliver the best cuppa right at your doorstep.
Come find us before screenings at Oldham Theatre on weekends to know more about us!

Ticketholders are entitled to 10% discount for coffee/chocolate drinks. Please present ticket for screening of the day to redeem the discount. Kindly consume drinks before entering the theatre as no food and drink is allowed.


read more
Updates
The event description was updated. Diff#461615

2019-08-11 06:37:37
More updates
Sat

Aug 17, 2019
4:00 PM
-
6:00 PM
SGT
Add to Calendar
Venue
Tickets

| | |
| --- | --- |
| [General] Official Selection 3 - 17 Aug, 4pm | FULL |
Venue Address
Organizer
Want to find more groups and events like this?